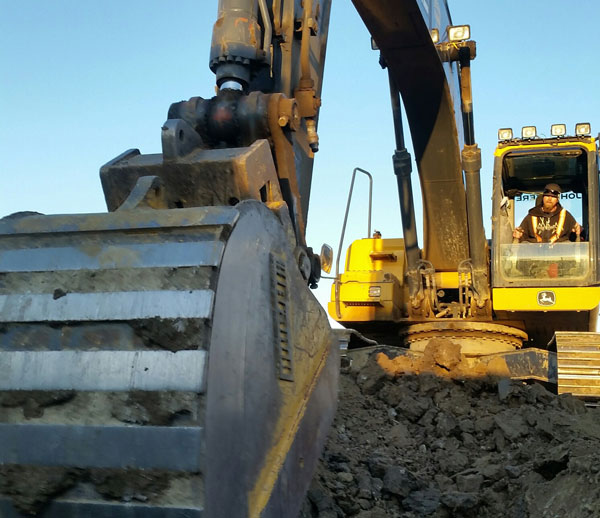 In 1978, Blue Ridge Excavating Ltd., started off with one machine and truck working in Calgary. Over the last 35 years, Blue Ridge has grown and expanded to meet the demands requested by our customers. Today, we are equipped with a large fleet of heavy equipment and skilled operators to take on a variety of projects including commercial, residential and acreage development.
Through the years, Blue Ridge has developed strong and long lasting ties with numerous homebuilders and contractors in and around the Calgary area. Blue Ridge strives to maintain a high standard of quality by working with clients to ensure completed projects meet or exceed their expectations. By meeting with each perspective client prior to the work commencing and throughout the course of construction, we make certain that every client is completely satisfied.
Blue Ridge is very thankful for the rapport we have with all our employees. Our belief of having all employees work with us as opposed to working for us, has been a valued benefit and as a result numerous employees have been with the company for many years.
These factors combined with our ever growing and expanding equipment base, will allow Blue Ridge to continue to offer the high quality service and final product that our clients deserve for many years to come.