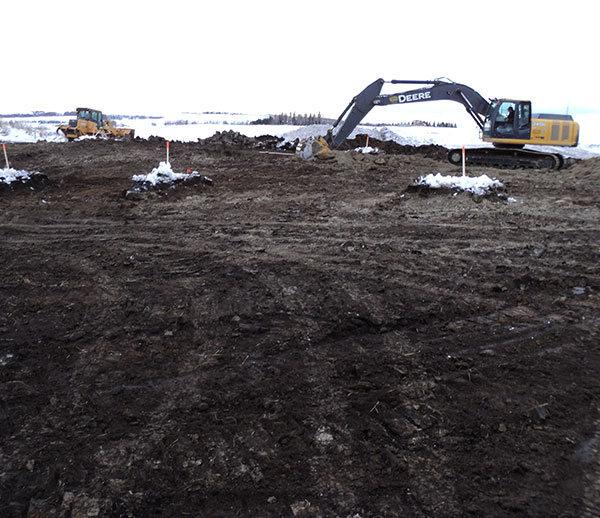 Acreage Development
Through initial meetings with our customers, we work with them to ensure the grades are set correctly on a home, the house is situated in the correct location on the lot and we address any drainage concerns that may arise. We then take care of any driveway construction, culverts and site grading. After excavation and backfill, we provide final grading and loaming and can even provide harrowing and seeding work of acreages.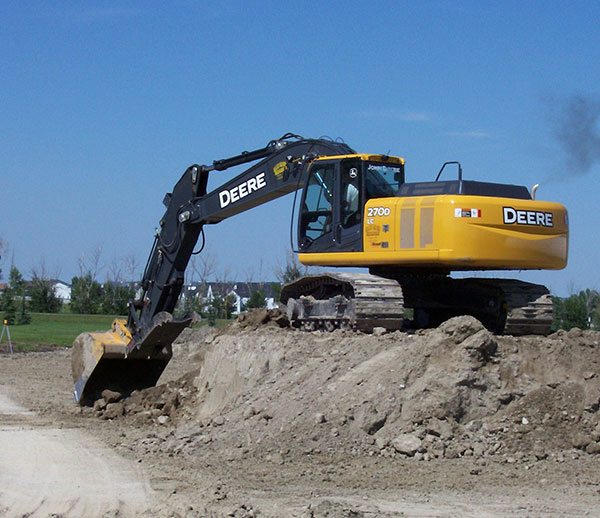 Commercial Excavations
We have the experience in commercial excavation around grade beam foundations and pile foundations. We work in conjunction with shoring contractors to ensure a safe excavation for all involved. We are then equipped to backfill any style of construction with the appropriate materials to meet the owners and consultants requirements.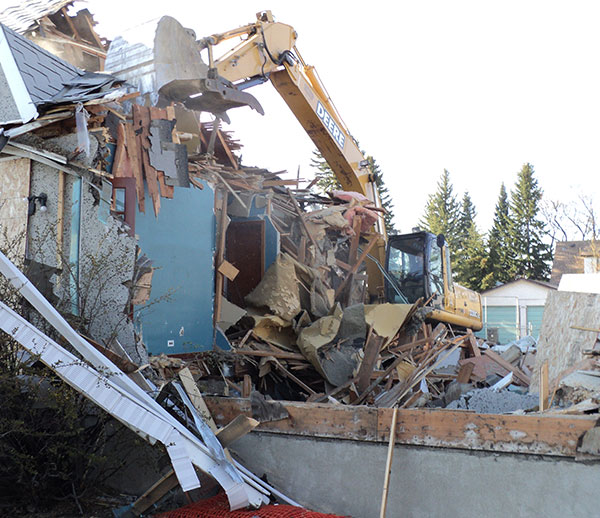 Demolitions
We provide the necessary equipment to effectively and safely demolish any size building. We are equipped with large "demo" box trailers to quickly and safely haul rubble out. All concrete and asphalt products are removed and hauled to a recycling facility.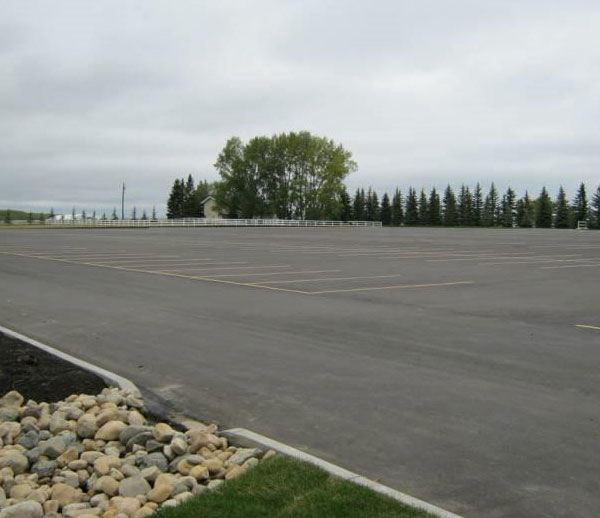 Parking Lots
From 15 stall parking lots to multi acre graveled or paved parking lots, we are equipped to handle any size lot. Our grading equipment is equipped with Laser Guided grade systems to help ensure we meet all grade requirements set out. We work with the customers to determine how much of the parking area to complete and can coordinate paving and line painting if desired.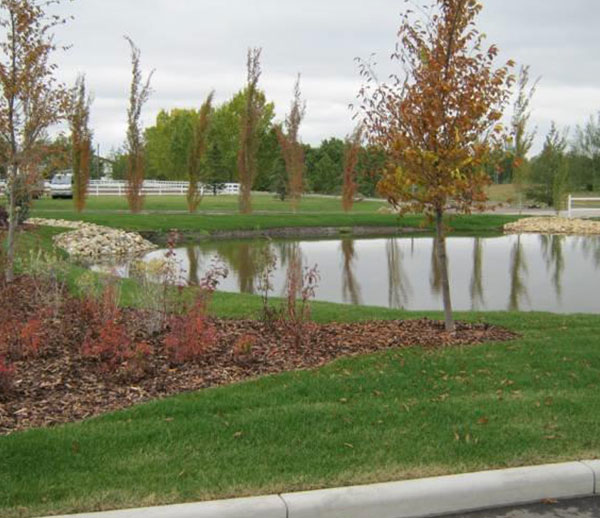 Ponds
We have the equipment and experience to construct any size and shape of pond. Whether it be a small accent pond or a large pond used for water storage or irrigation, we can work with our customers to ensure their needs are met.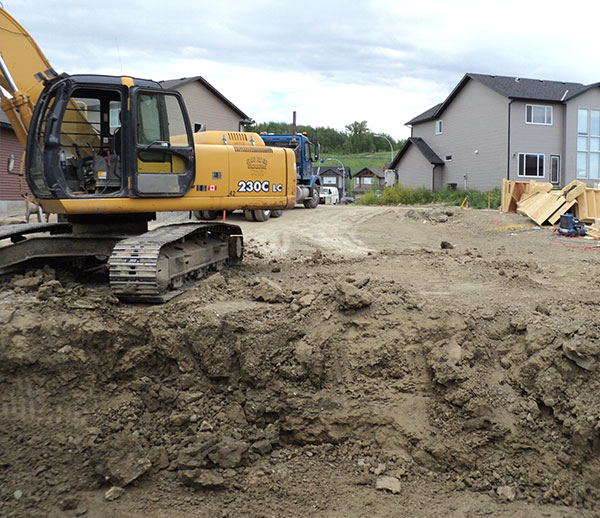 Residential Excavations
We provide residential basement excavation, backfill and final grading and loaming work. Through the years we have grown to supply quick trench and compaction services. With the implementation of lot grading bylaws in Calgary and surrounding communities, we now provide the final lot grading certificate to our customers once final grading and loaming is completed.
Riding Rings
Whether you are looking for an indoor sand riding arena or a large outdoor ring, we will ensure that the ring meets all specifications set forth by our customer. We have sources of many varieties of footing and can construct rings on clay, limestone or other geotechnical type bases.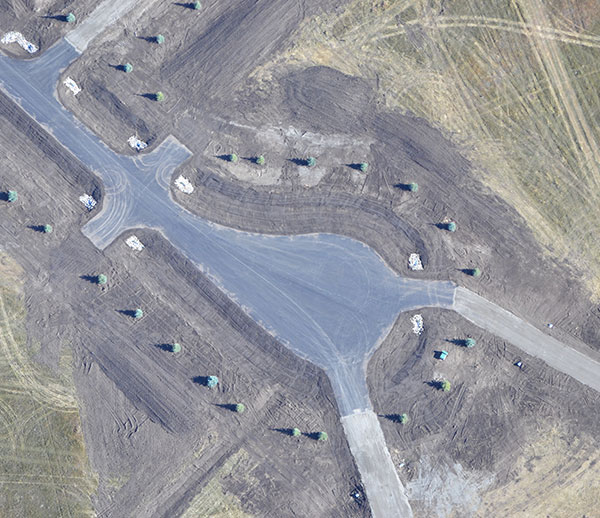 Road Construction
We have the ability to construct roads, ranging from private access driveways and roadways all the way up to full municipal paved roads. Paving, signage and seeding requirements as set forth by the municipality and the landowners can all be completed by us as well.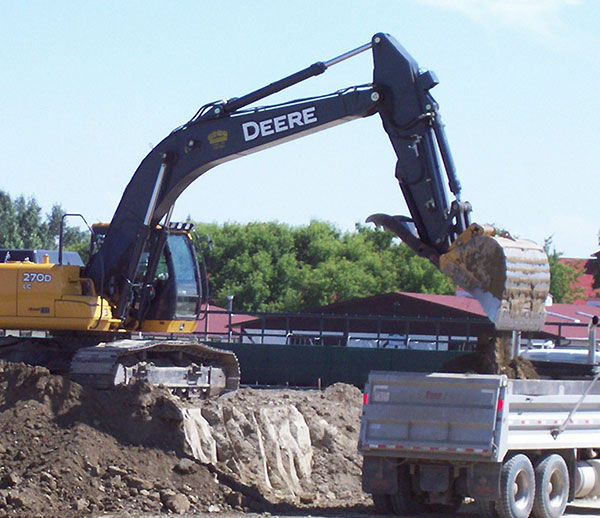 Site Devoplment
We have developed large residential sites right from raw land, working with the landowner through development agreements, municipality approvals, shallow utility coordination, construction and certificates of substantial completion once all subdivision requirements have been fulfilled.